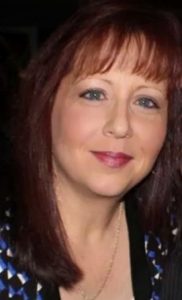 Established in 2006, and founded by Darlene Cartier, Pro-Comp-Services (PCS) provides high-quality, cost-effective, virtual, administrative services to entrepreneurs and small business owners ready to focus their attention on their clients and their revenue stream. PCS has compiled 25+ years of experience in multiple industry-related backgrounds, e.g., administrative, bookkeeping, pharmaceutical & devices, construction, etc. PCS provides services in a timely and professional manner and has a trusted reputation built upon quality work, honesty and integrity.
Running my own business, I understand the importance of balance. My mission is to not only assist my clients so they can focus on growing their own businesses, but also so they can spend time doing the things they enjoy. I may operate my business "virtually" (cost-efficient!), but I assure you… I am 100% real, experienced and capable.
On a more personal note, I live in beautiful New England with my husband, our daughter, our grandson, and our pets. When I'm not making virtual magic happen for my clients, I enjoy spending time with friends/family, our two daughters, and our grandson. I also love music and going to concerts and events.